How To Expand Your IT Team With Developers From These Three Countries

Michal Juhas
Would you like to hire seasoned and productive Software Developers? Watch this video to learn how do scaleups grow their IT teams with specialists working remotely from Central Europe...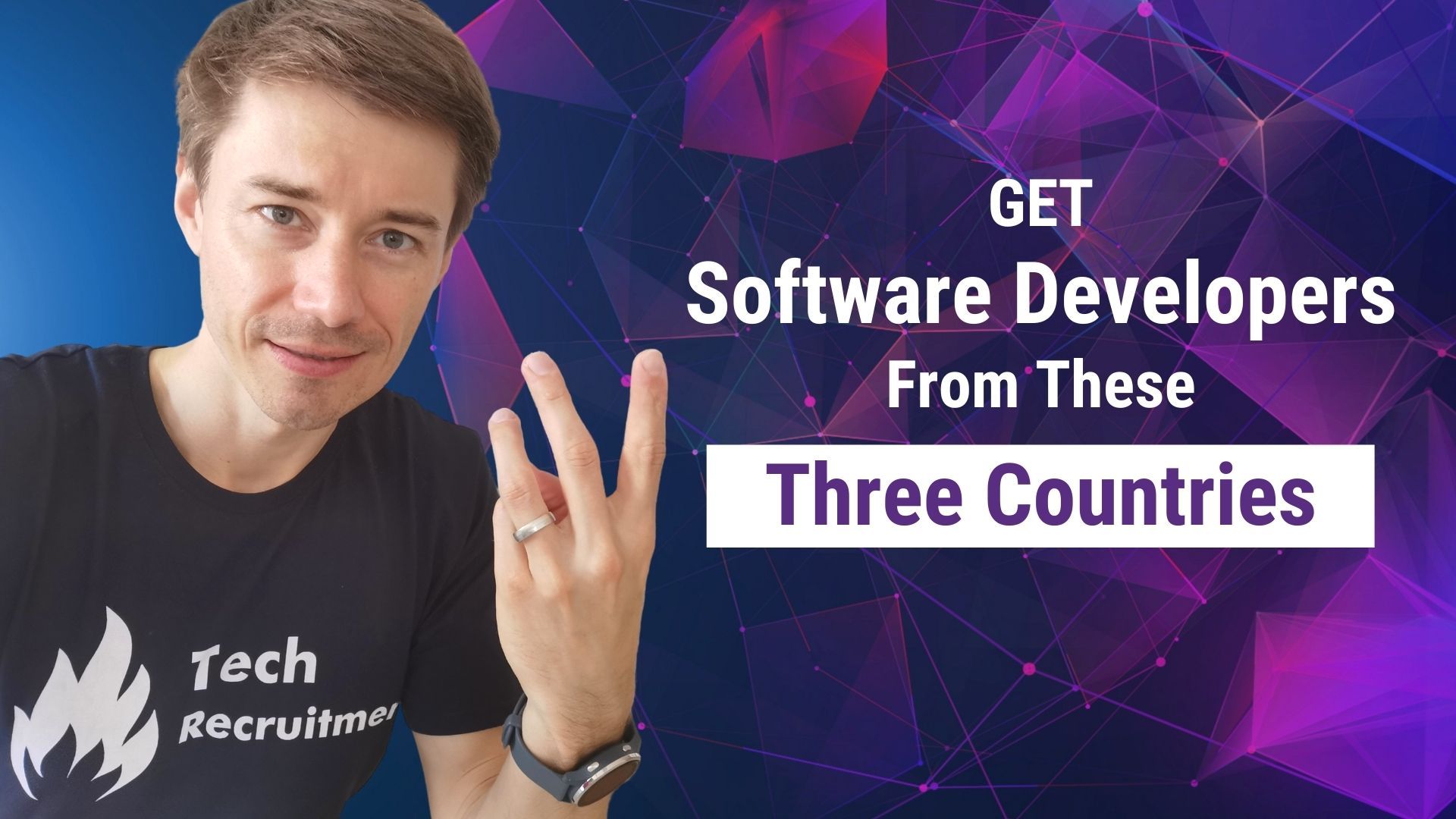 Would you like to hire seasoned and productive Software Developers? Watch this video to learn how do scaleups grow their IT teams with specialists working remotely from Central Europe:
Developers from Central or Eastern Europe were superb for some of the positions that I was recruiting for recently!
If you are a hiring manager, if you are a CTO or a VP of Engineering, you will find this video & article useful especially if you've tried freelance work before and it hasn't worked for different reasons.
Probably you've tried Upwork, TopTal, Freelance.com, or Elance and the quality was not there. Maybe people haven't submitted the code in the quality you were hoping for.
Look, when I was the CTO, I hesitated to work with freelancers who were not 100% committed, too.
Today, this is what I see working with my international clients:
1. The Commodity
The first thing I would like to mention is that software development becomes a commodity to large extent.
Developers can work for any company remotely as well as companies can hire any developer remotely around the world. Covid-19 accelerated the whole remote work. I'm seeing this shift especially in Central Europe or in Eastern Europe where people wonder:
"Well, I'm working from home remotely for this company across the street, why don't I work remotely for some other company in Germany or Portugal or the United States in San Francisco and earn more money?!"
See, people are constantly evaluating their opportunities...
And at the end of the day, they are the same backend developers, the same full-stack engineers, the same Java specialists, or React developers. The same mobile development specialists.
The whole software development becomes a commodity. The service is commoditized because you can get a developer from New York, or Germany, or Croatia... and the one from Croatia will work with the same languages and frameworks, with the same tools, he or she will follow the same best practices as the superstar from San Francisco — but for much less money due to lower living costs!
2. Results or Interactions?
Do you, as the hiring manager or the CTO, care about the human touch, team culture, and interactions... or do you only care about the results?
As soon as my clients get someone to work full time and in the long run, then those people only have one job, they are committed and a part of the team.
You have a unique opportunity to get senior, productive developers from countries such as:
Croatia
Romania
Bulgaria
and as a bonus, Poland!
...who usually speak fluent English and are a good culture fit with US/Western EU dev teams.
Full-time dedication and a long-term contract relationship work like a breeze even if someone is working remotely from Central or Eastern Europe.
As tech recruiters, we can target developers in selected countries, specifically those who are interested in part-time gigs versus those who prefer working full-time/long-term.
3. Transparency!
Transparency and ongoing code quality checks are increasingly more important as people are working remotely across different time zones.
Surprisingly, a high percentage of managers don't have this implemented properly. Probably because non-tech founders have never worked with tools like GitHub or Jira and they don't know how to set it up...
This is something we could help you with so you don't waste money on software developers who don't deliver!
Some of the clients we helped in the past are in San Francisco, some of the clients are in Western Europe. We've got a system in place so we can identify who is a better fit for the results or who is a better fit for the team (culture fit).
Next...
Look, I run an international Tech Recruitment agency and I can hook you up with some of my colleagues who can find great IT talents for you within 20 hours for only 397 euros!
That's a very special offer we have available right now...
If you have any open IT vacancies, if you are looking for a backend developer, full-stack, frontend developer, mobile developer, or even a blockchain developer, we can help you in 20 hours or less!
Just fill in the contact form below and we'll bet the ball rollin'...
Contact Form:
Leave us your contact details, and we'll get in touch to find great IT talents for you: