Training For Recruiting Teams
Increase your team's competencies with our proven training programs. Enroll them in our pre-recorded courses or book Michal Juhas for a private session.
Enroll Your Colleagues To Our
Public Group

Training Programs

Recruiters who can "speak tech" fill more vacancies. Get your team to perform at a higher level and close more recruiting projects, faster.
Tech Recruiter

STARTER

Program

Start recruiting IT candidates like a Pro! Learn the essential IT terminology, analyze technical job requirements, and find more qualified candidates.
Tech Recruiter

BOOSTER

Program

Get more candidates to respond to your messages, increase your conversions, and make more placements.
...Or Organize
Private Training

Sessions For Your Team Only

We offer two training programs for staffing agencies and HR/recruitment teams. Book a call to discuss which one would be the best fit for you.
On-site At Your Office
Get our experts to increase your team's competencies during a 1- or 2-day training.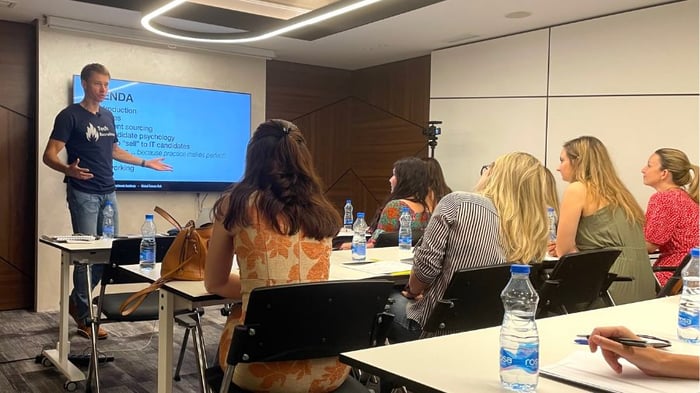 Online On Zoom
Book a series of Live sessions with our experts to which are complemented by self-study.