About Us
We are a diverse, international team, ready to serve.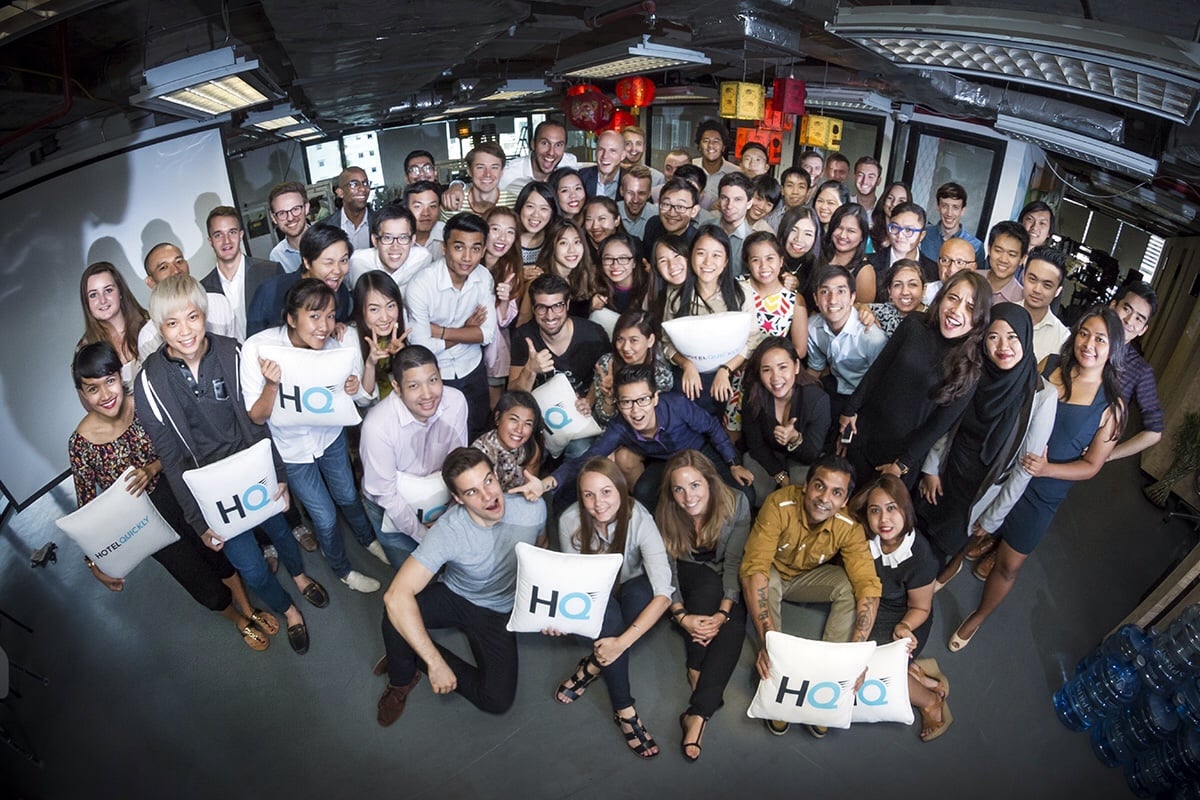 2017. Bangkok, Thailand
The founder, Michal Juhas, worked until 2017 as the CTO (Chief Technology Officer) in a fast-growing startup in Thailand, Bangkok, where he hired and managed software engineers.
As he tried to engage local technical recruiters to help him find and recruit the right software engineers, he was frustrated with the quality of recruiters. They didn't know much about the IT world, couldn't screen IT candidates, and provided very little added value as a result.
2018. The First Mind Map
In 2018, just a few months after Michal got back from Thailand to Slovakia, he created his first mind map to explain programming languages and related software frameworks to a few local HR specialists.
They loved the mind map which encouraged Michal to create other ones.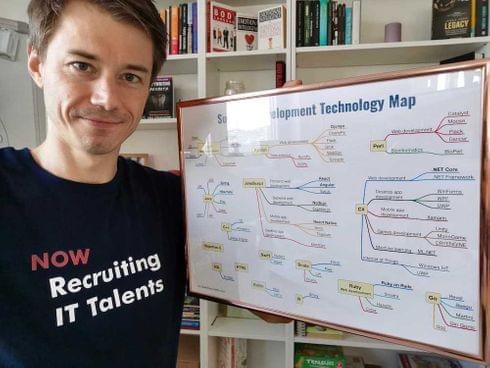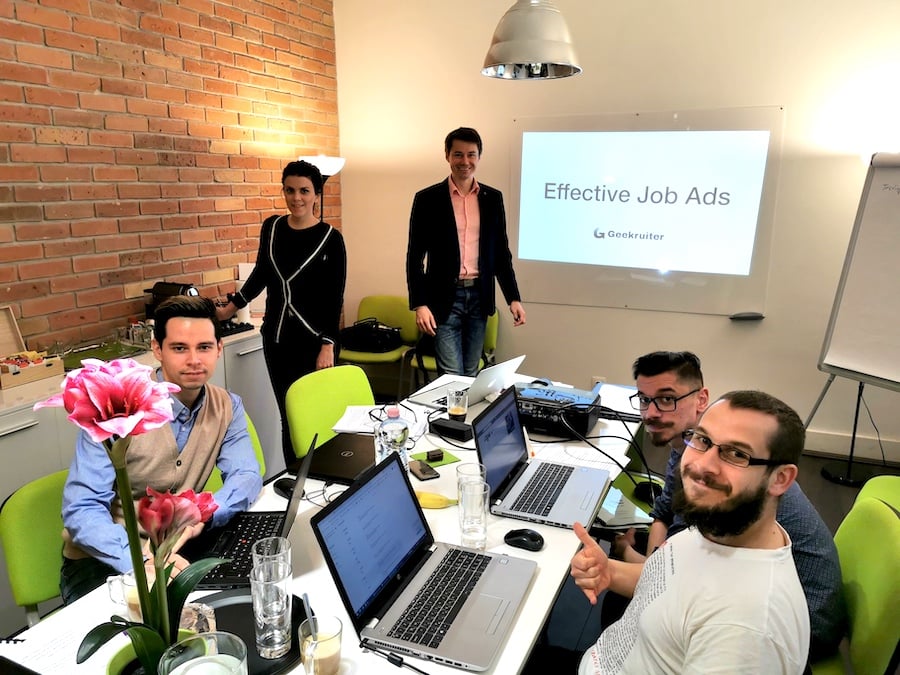 2019. The First Training
In 2019, Michal started organizing seminars for small groups of HR managers and technical recruiters.
Their positive feedback encouraged Michal to establish Geekruiter, which was later rebranded to "Tech Recruitment Academy."
2020. eLearning Platform
In 2020, Michal and his colleagues released a new platform that would enable recruiters from around the world to benefit from Michal's vast knowledge of IT and IT recruitment.
The platform quickly onboarded thousands of users who started learning from pre-recorded videos and mind map tutorials.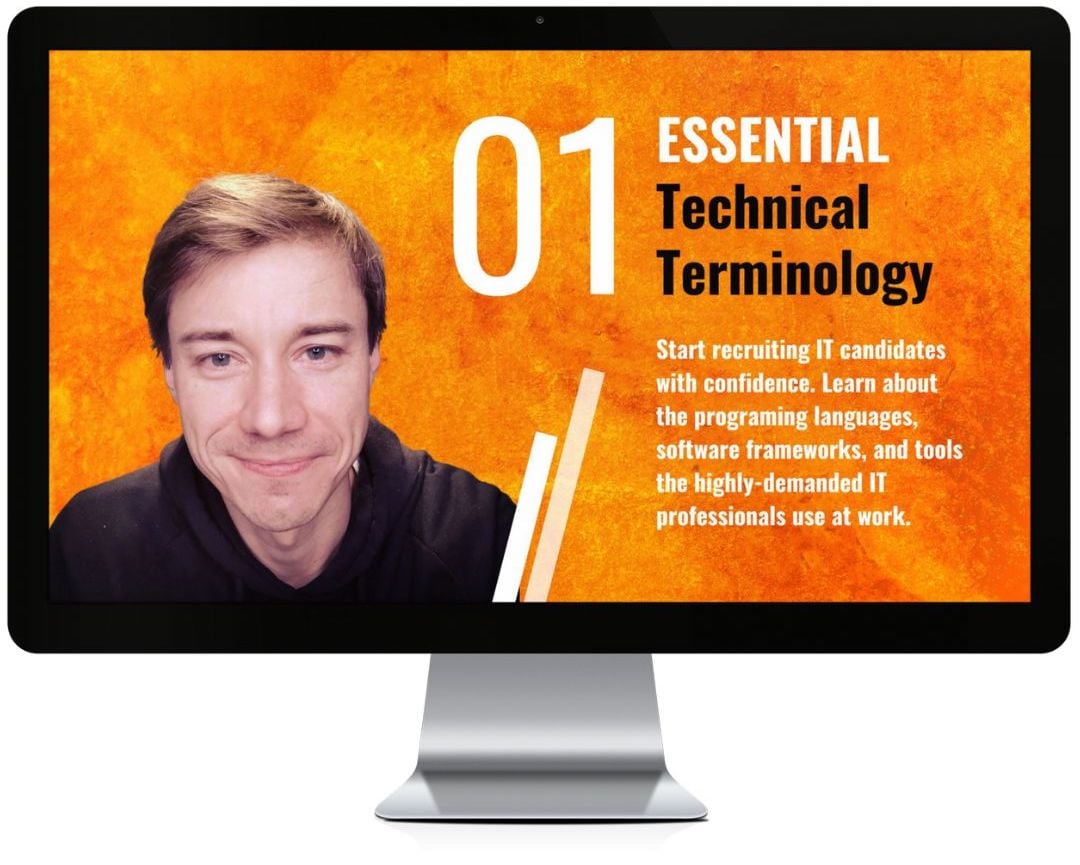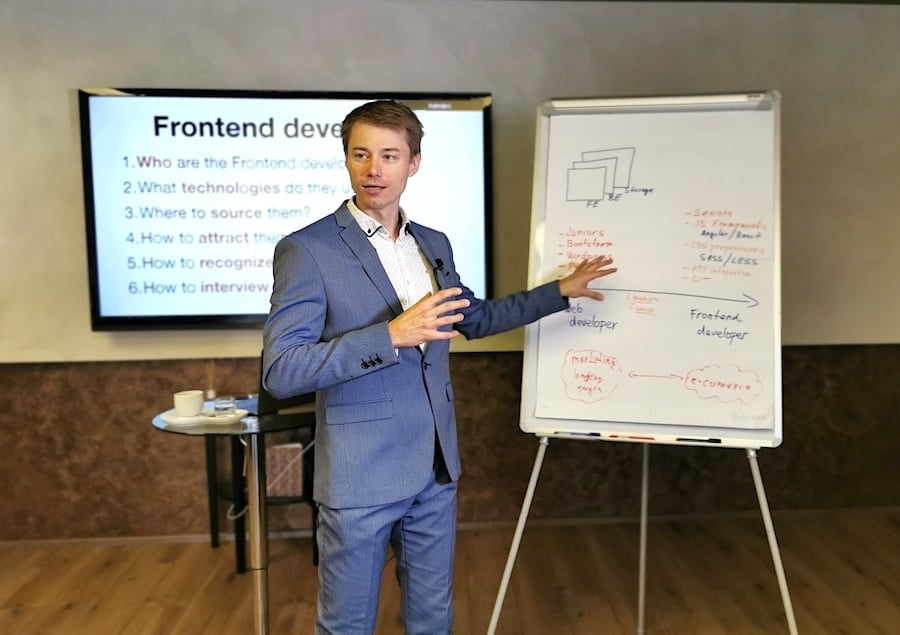 2021. Professional Training
Corporate clients started asking for advanced sessions that would cover topics such as "Recruiting DevSecOps specialists" or "Recruiting CISCO ACI Network Engineers."
The team at Tech Recruitment Academy developed several deep-dive sessions that cover advanced sourcing strategies.
2022. Bounty Hunters
In 2022, we started engaging a community of so-called "Bounty Hunters" who are senior IT recruiters looking for new opportunities and side jobs where they could submit candidates to international clients.
We regularly organize group training sessions for the community and even developed a software platform where they submit pre-screened candidates.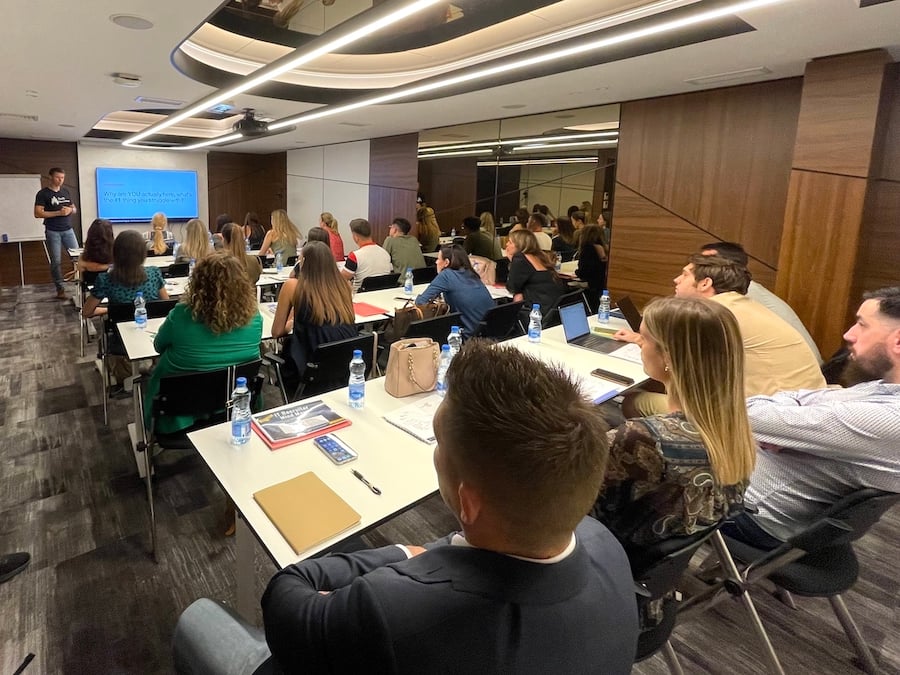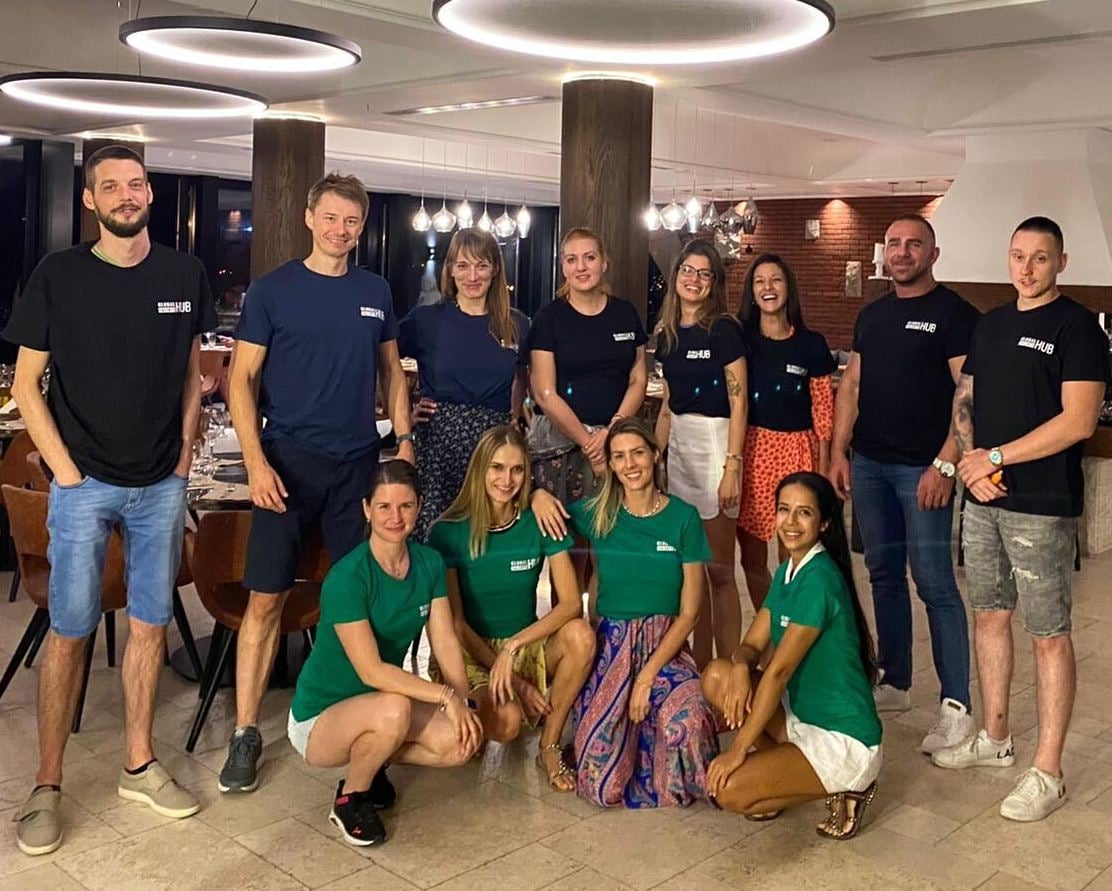 2023
Our team supports hundreds of recruiters, Bounty Hunters, and clients from the US, Canada, the UK, UAE, India, Singapore, Malaysia, Vietnam, Egypt, Mexico, Brazil, and (of course) several European countries.
We provide 1-on-1 mentoring, online group training, and private team training for international staffing agencies and corporations.
Would You Like To Upskill Your Team?
We've been training staffing agencies in the USA, Canada, the UK, EU, and Asia since 2018 and can help your team as well. Click here to learn more...