— Founder of Tech Recruitment Academy
Hi, I'm Michal Juhas
I went from being a software engineer, and IT Director (CTO), to running a specialized IT recruiting and out-staffing agency.
Today, I help professionals transition to Tech Recruitment, get more and better career opportunities, so they can earn money as a result!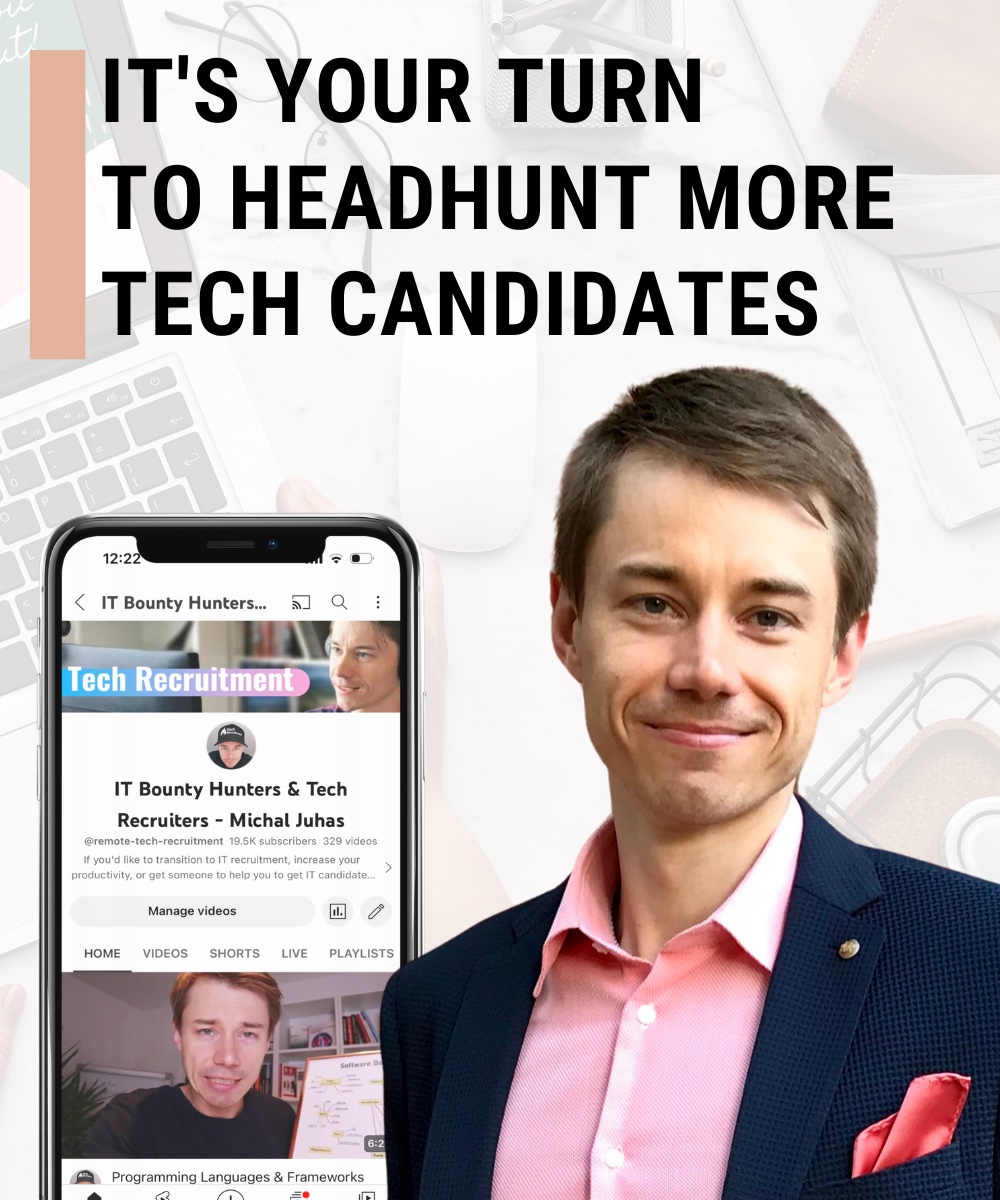 As one of YouTube's leading tech recruitment influencers, my entire YouTube is full of free information detailing how to get started in Tech Recruitment.
I've also created a free tech recruitment course for anyone who needs minimal guidance to get started on their own.

Why? Because when I was the CTO and hired software engineers, I realized very few headhunters and recruiters actually know anything about IT and IT roles. They couldn't help me hire the right IT candidates and when I moved from Thailand back to Europe, I decided to change it and started teaching HR specialists and recruiters the IT essentials.
Over the years, I trained over 30,000 IT and HR specialists online and on-site. I also run a staffing agency as a Lead Tech Recruiter where I use the same principles, methods, and materials to onboard and teach new colleagues.
Now I know exactly what it takes, I'm sharing this with anyone else who wants to do what I do!
Our Tech Recruitment Certification Program was designed for people who want detailed, step-by-step guidance to learn everything you need to land a great Tech Recruitment job. My screenshares, webinar replays, walkthroughs, and hands-on practical exercises ensure you're ready for a new career in Tech Recruitment.
I believe we all deserve a career that pays us enough not just to survive but to thrive. All of my resources (free or paid) were designed to help you break into tech with Tech Recruitment so you can make the salary you deserve, achieve true work/life balance, and focus on what really matters in life.
Let's do this!
– Michal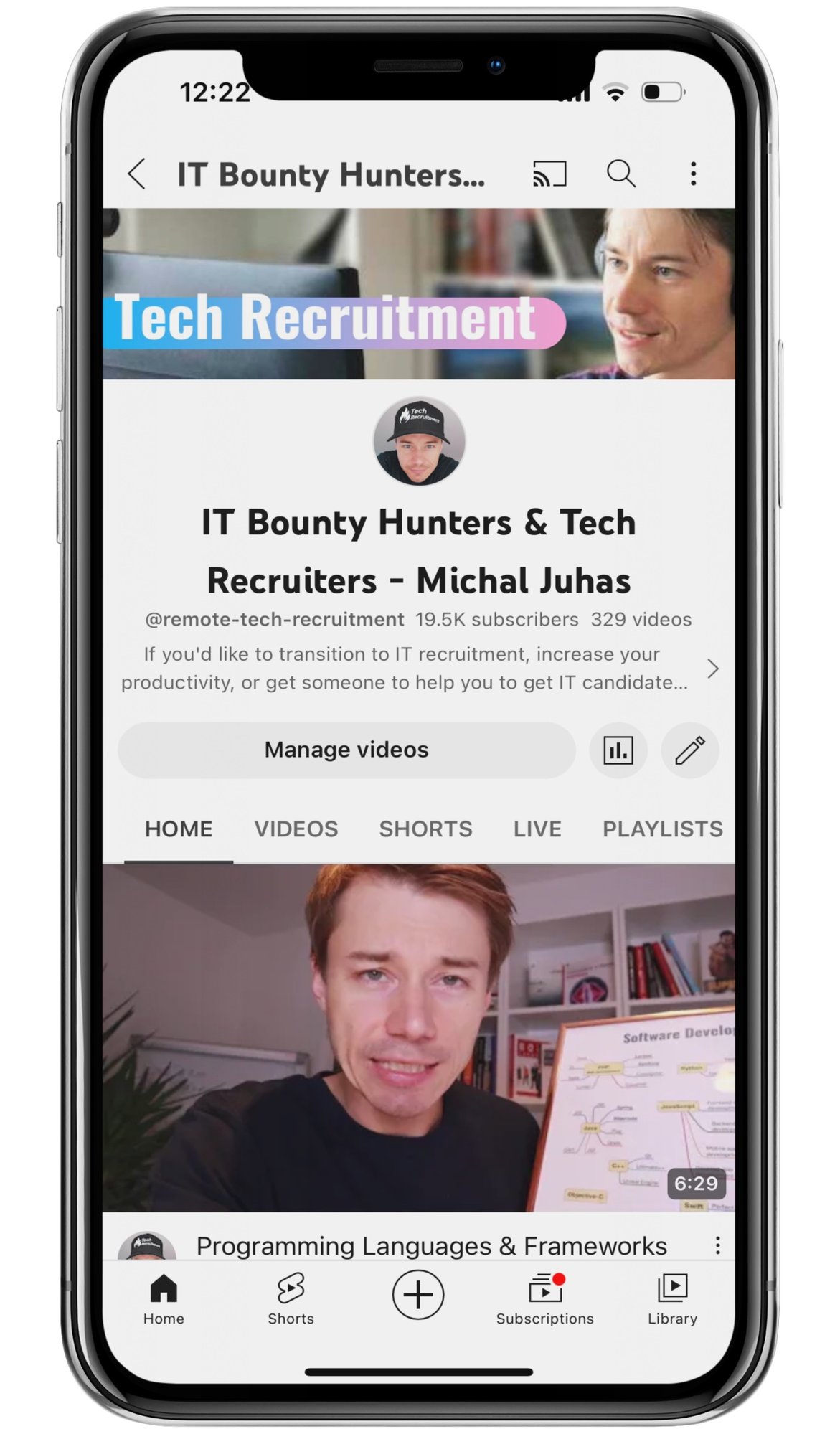 Would You Like To Upskill Your Team?
We've been training staffing agencies in the USA, Canada, the UK, EU, and Asia since 2018 and can help your team as well. Click here to learn more...