IT Recruiter Mind Maps
Get our best-selling product in a ready-to-print PDF file. Keep it on your desk to quickly look up important IT terminology before your next call with a hiring manager or candidate.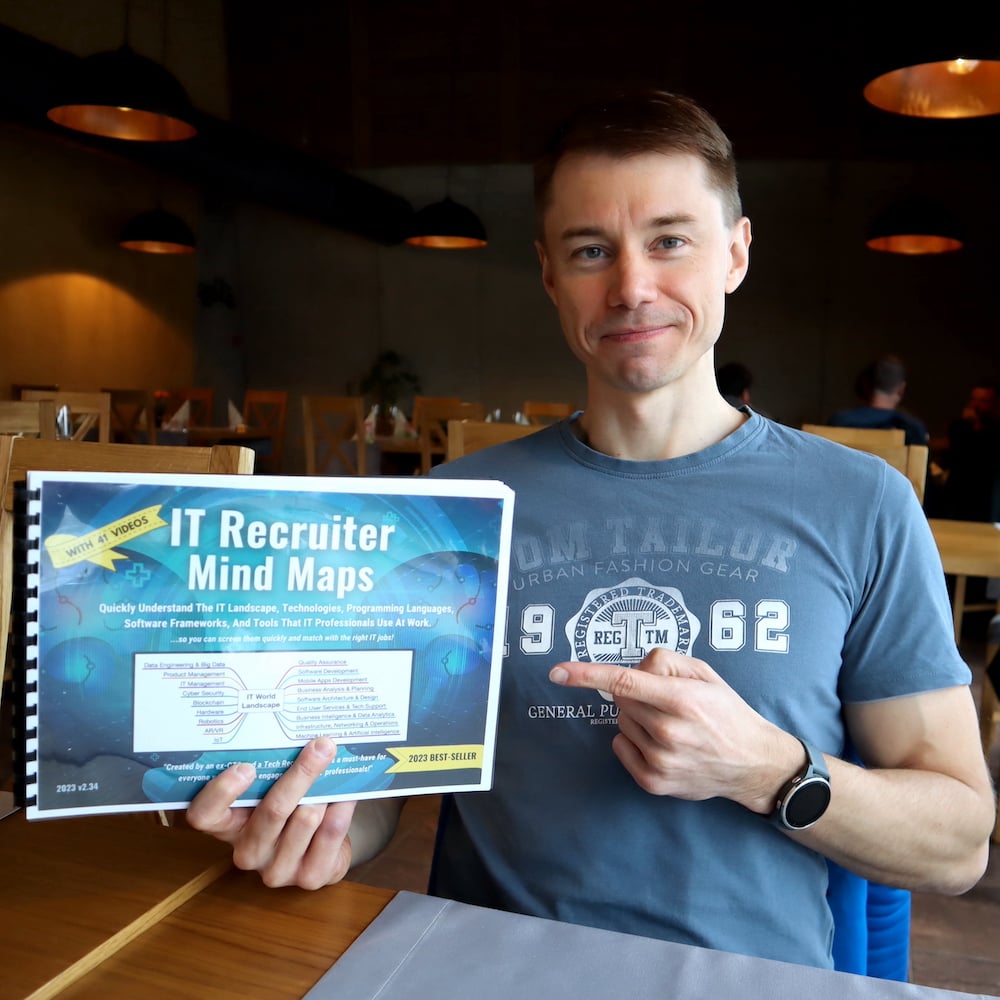 Best-Selling Product
Michal Juhas created the first mind map for recruiters already in 2018! He's produced over 70 mind maps in the last five years and he often says "The best is yet to come!"
Michal frequently reviews and updates the mind maps and uses them during all of his LIVE programs and training sessions for private clients.
Now, you can get all his mind maps in one easy-to-print PDF file and print it at home.
70+ Mind Maps
The mind maps cover everything from the must-know IT terminology, recruiting strategies, and even the most advanced boolean search queries that you can easily copy-and-paste to LinkedIn Recruiter search filters.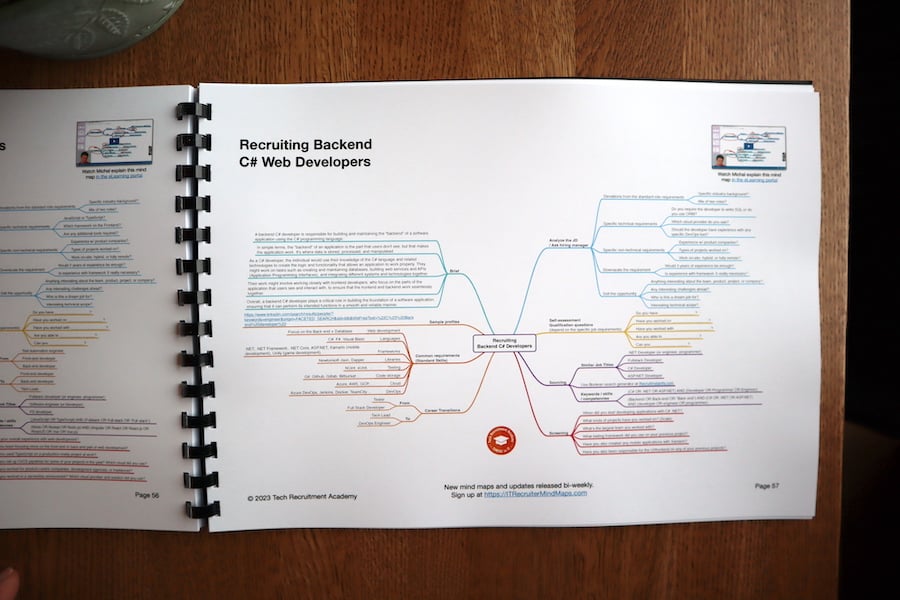 30+ Tutorial Videos
Michal has recorded 36 videos explaining the most popular mind maps.
You'll get access to all these videos in the member's area if you purchase the package.
4,000+ Customers
Thousands of recruiters, HR managers, talent acquisition specialists, and account managers have purchased these mind maps to learn more about the complex IT world and this is what they say:

Popular At The Office & On-the-go
Keep these mind maps on your desk to quickly look up important IT terminology. Or, take them with you when you are chilling out and use your spare time to learn something new!