Popular Videos
Whether you are looking for quick wins or secret strategies, our short and sweet videos can help you get started!
Free Course
Learn tech recruitment for Free! This course is perfect for anyone who wants to get started for free or anyone who feels that they need minimal instruction to learn on their own.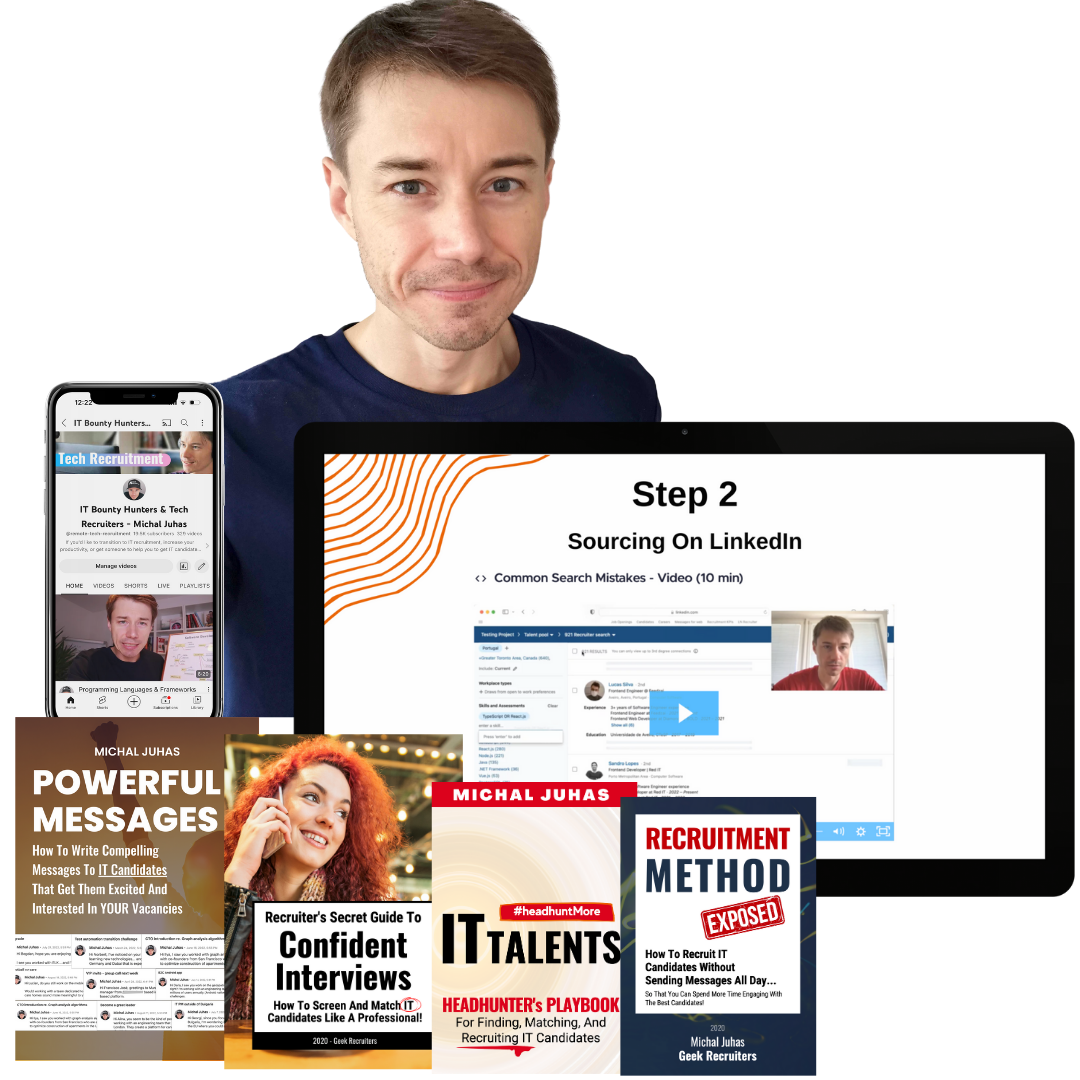 FREE

Tech Recruitment Course

This course includes:
eBook Headhunt IT Talents

€9.97

Free PDF
eBook Confident Interviews

€9.97

Free PDF
eBook Powerful Messages

€9.97

Free PDF
eBook Recruitment Method Exposed

€9.97

Free PDF
Links to my favorite free resources across the internet.
My recommendations on the order to work through them.
My resume template and LinkedIn tips for landing a job.
My salary guide so you know how much to ask for.
Ideal for:
Everyone who doesn't need much guidance