Tech Recruiter Booster Program
Get More Candidates Respond to Your Messages, Increase Your Conversions, and Close More IT Vacancies.
Reserve your ticket today and get 13 extra bonuses. Tickets sell for €249, €449, and €649!
Use
Tech Recruiter Methodology

To Double Your Productivity and Make More Placements Easier and Faster
If you are like other HR managers, TA specialists, headhunters, and recruiters we work with, you could earn a lot more in commissions and bonuses IF ONLY you could get the right IT candidates—consistently and predictably.
And the changing IT job market makes it even more challenging!
Because most of the software developers can work remotely for just ANY company around the globe.
It feels like anyone who can code already has a good job... and because of the huge demand and talent shortage, IT candidates get lots of job offers.
Companies are fighting for IT talent. Their salary expectations keep increasing... and they get a bit spoiled!
They don't visit job boards and don't want to speak with recruiters.
The last person they want to speak with is a recruiter who knows NOTHING about IT.
You don't want to be the person!
And when a few CVs finally land on your desk, you don't know what to ask these candidates to check if they are a good fit or not...
What do you say during a screening call so they feel you actually know what you're talking about and respect you as a Tech Recruiter?
Look, I'm sure you'd like to fill a lot more IT vacancies but HOW can you do it if you cannot find the right candidates—and match them with the job requirements effectively?
We've worked with A LOT OF recruiters in the last few years and believe the biggest problem you face right now in terms of maximizing your recruitment potential is...
The fact that you cannot effectively engage with IT hiring managers and IT candidates makes you subconsciously avoid interacting with them.
You keep hiding behind the screen and send dozens or even hundreds of messages on LinkedIn every day...
Instead of being out there, promoting your vacancies, and engaging with the best candidates.
And you're probably frustrated because very few candidates actually respond to your messages.
You might have tried different approaches, sent LinkedIn invites, long emails, short messages, and paid InMails, too...
Probably you've tried a few expensive job boards but very few good candidates applied.
The truth is you just can't seem to make it work and you don't want to admit it to your colleagues or partners.
Perhaps you're even feeling a little dissatisfied with your performance because you know you could do better... just don't know what's wrong!
You feel like no matter what you try, it's not getting the right IT candidates... even though you know other recruiters keep placing IT candidates and take home serious bonuses!
But that's not the end of the problem. It can get even worse!
Why? Because if you don't learn to "speak the same language" with these IT pros, you'll struggle to recruit the right IT candidates in the long run.
IT specialists will not take you seriously...
You probably know developers make jokes about recruiters who don't know there's a difference between Java and JavaScript!
And you'll keep wondering why do they NOT respond to your emails or InMails...
Leaving you frustrated as you chase more and more candidates, not hitting your KPIs and hiring manager's expectations.
This costs you a lot of money in the long run!
You are not only wasting your time and energy but also missing out on your commissions and bonuses!
For example, if you joined the recruitment network at Global Talents Hub as a part-time associate, you could get on average $4,000 in commissions for a successfully placed candidate while working for a few hours per week!
Multiply it by 10 months... and you could easily get an additional $40,000 annually.
You're leaving A LOT OF MONEY on the table if you don't know how to take advantage of all the opportunities in front of you
The good news is that our Program can help you!
INTRODUCING...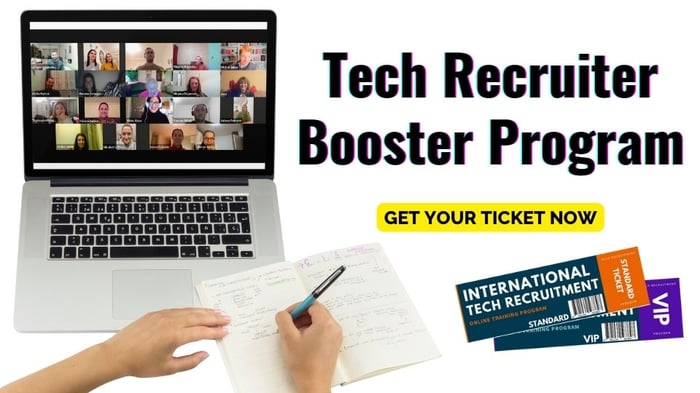 The Booster Program will help you get more candidates respond to your messages, increase your conversions, and close more IT vacancies faster and easier.
Reserve your ticket today and get 13 extra bonuses. Tickets sell for €249, €449, and €649!
Here's What You'll Get:
Whether you're navigating the challenges of sourcing IT talents or aiming to master the technical jargon that technical candidates use, this Booster Program equips you with everything you need to excel. Below is a snapshot of what awaits you: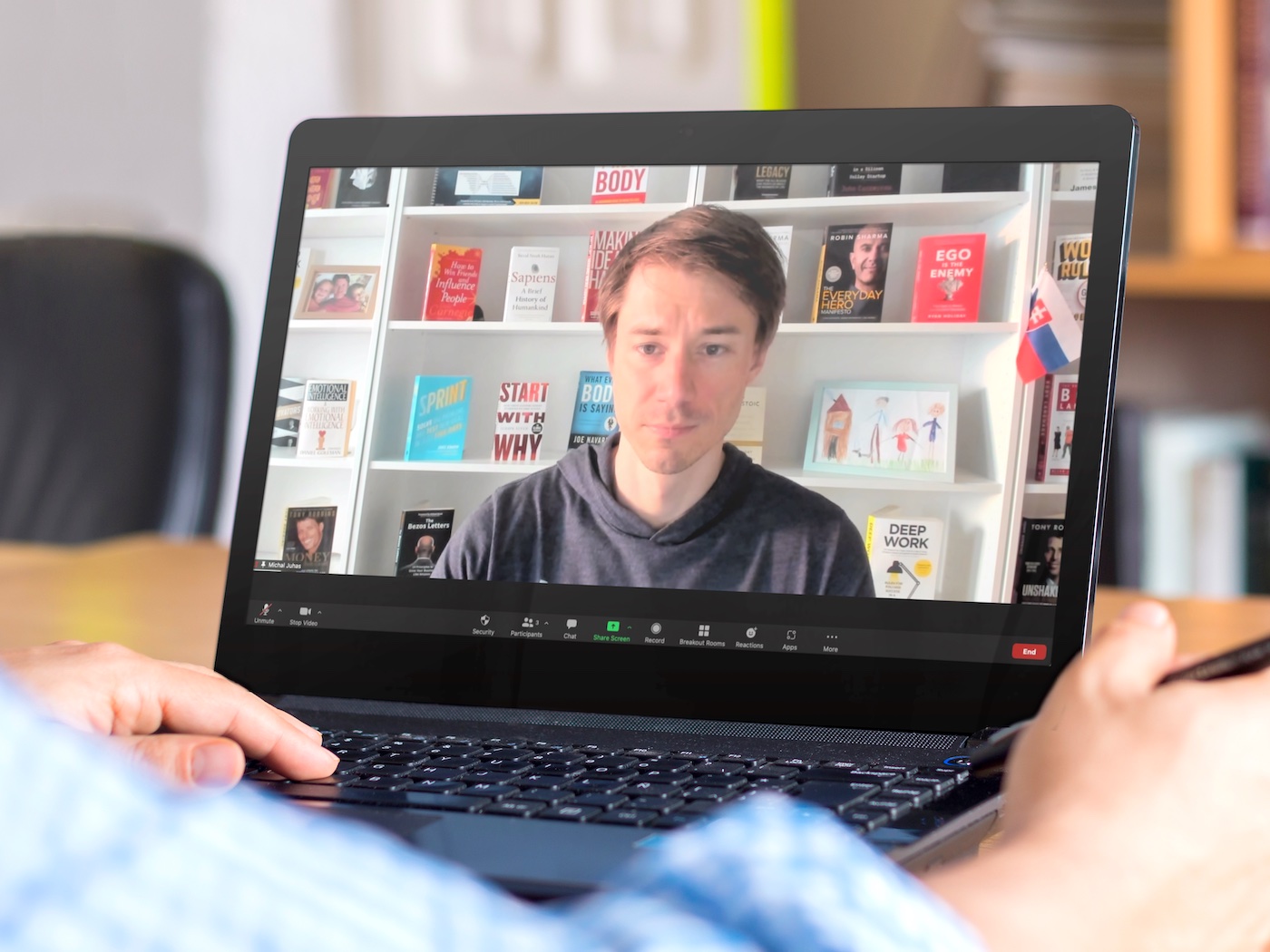 Live Expert Sessions

Dive deep with Michal Juhas, an internationally acclaimed tech recruitment expert, as he shares insights and strategies that can transform your recruitment process.

Sourcing Tips & Tricks

Watch and learn with screen share videos that give you a front-row seat to efficient sourcing methods.

Exclusive Access to our Tech Recruiter Community on Discord

Collaborate, share, and grow with a community of like-minded professionals.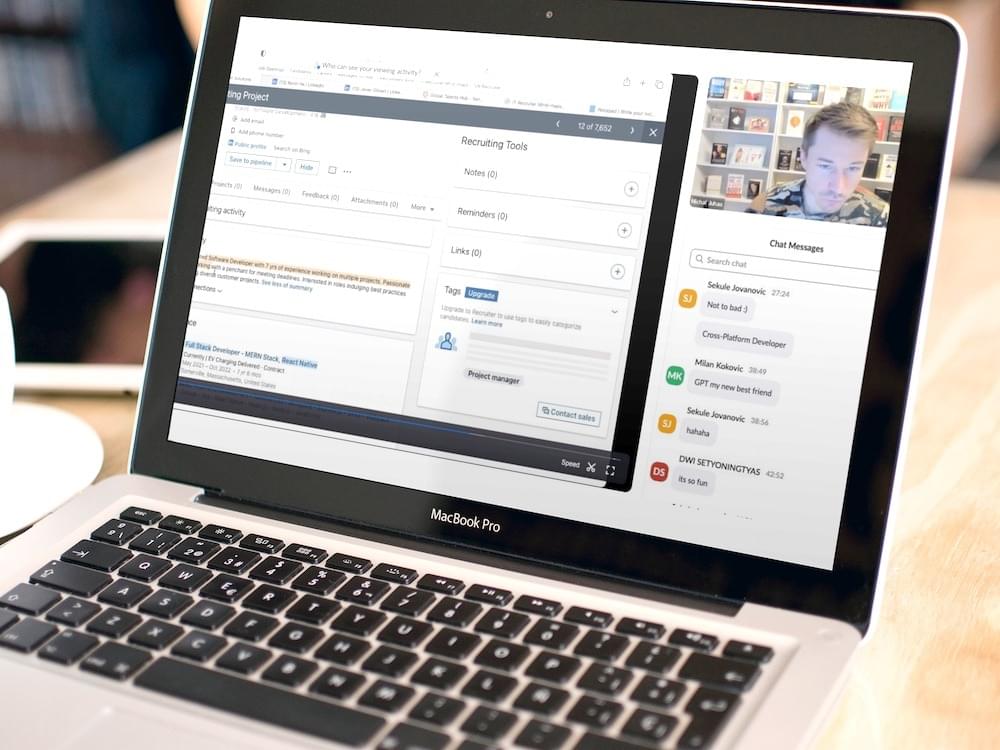 Practical Examples & Case Studies

From sourcing to messaging, screening candidates, and promoting vacancies – master it all with hands-on examples, and learn from real-world situations.

Discover the Latest Tools

Stay ahead of the curve with an overview of the newest tools in the tech recruitment world.

Insights from Industry Experts

Gain a unique perspective with interviews from leading industry professionals.
Reserve your ticket today and get 13 extra bonuses. Tickets sell for €249, €449, and €649!
What Kind Of Results Should I Expect From The Booster Program?
Enhanced understanding of key IT roles
including software developers, data scientists, and cybersecurity experts, enabling you to identify the best fit for specific positions.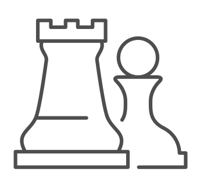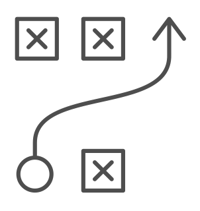 Proficiency in the terminology, programming languages,
frameworks, and tech stacks commonly used in the IT industry, fostering more meaningful conversations with candidates.
Improved ability to craft comprehensive job descriptions
that accurately reflect the technical requirements and expectations of hiring managers.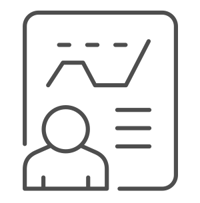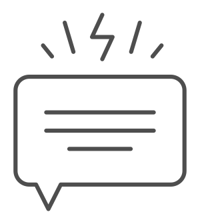 Confidence in asking insightful qualification questions
ensuring you obtain crucial information to match candidates with the right roles.
Greater competence in evaluating technical skills
that enables you to assess candidate qualifications more effectively.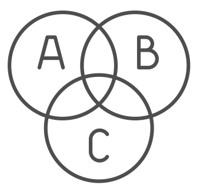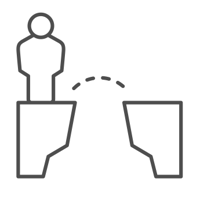 Increased aptitude for engaging with hiring managers
and tech teams, facilitating smoother communication and collaboration throughout the recruitment process.
Enhanced awareness of industry trends
and emerging technologies, keeping recruiters up-to-date with the ever-evolving IT landscape.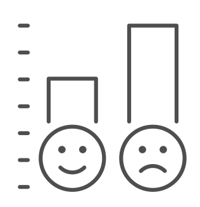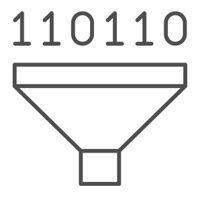 Improved success rates in IT candidate placements
which results in higher satisfaction levels among both candidates and hiring managers.
Reserve your ticket today and get 13 extra bonuses. Tickets sell for €249, €449, and €649!
Who Is This Program For?
The Tech Recruitment Booster Program isn't a one-size-fits-all solution. It's meticulously designed for certain professionals with a keen interest in refining their tech recruitment strategies:
1. Seasoned HR Professionals
If you've been in the HR realm and want to specialize in tech recruitment, this program will serve as your guiding light, illuminating the intricacies of the tech industry.
2. Experienced Technical Recruiters
For those who already swim in the sea of tech recruitment but want to dive deeper, catch bigger opportunities, and navigate challenging waters with finesse.
3. HR Consultants & Agencies
Great for consultancies aiming to broaden their services and ensure their clients achieve better results will find invaluable strategies and tools in this program.
4. In-House Recruitment Teams
Great for businesses aiming to scale their tech teams and want to refine their in-house recruitment processes for better, faster, and more efficient hiring.
5. Those Hungry for Advanced Strategies
This isn't Recruitment 101. If you're someone looking for advanced techniques, market insights, and expert-led guidance to stay ahead in the game, you're in the right place!
Note: If you're new to recruitment or seeking foundational knowledge, this program might not be the best fit. It's an advanced course tailored for those ready to elevate their existing skills and methodologies to the next level.
Reserve your ticket today and get 13 extra bonuses. Tickets sell for €249, €449, and €649!
Booster Program Curriculum
In the first three weeks, you'll watch short bite-sized videos and do one exercise per week. In just a few days you'll start seeing transformative results. Here are the three modules:
01: PROMOTE - Start Promoting IT Vacancies The Right Way
In the first week, you'll learn how to rewrite and improve technical job descriptions so they are clearer and more attractive. That will help you attract the best candidates and increase conversions.
Six Key Steps To Analyzing Technical Job Requirements Properly
Four Tips To Sound More Professional During A Client Intake Call
Asking Hiring Managers The Right Questions
Preparing Self-Assessment Qualification Questions
Becoming a Business Partner To CTOs and IT Managers
Examples Of Good Job Adverts
How To Make Job Opportunities Sound More Interesting & Exciting
02: EXCITE - Get Candidates Excited About Your Vacancies
In this week, you'll learn how the most successful headhunters think and approach candidates. You'll learn what the candidates desire so you can "sell" them your job opportunities.
Discovering Candidate Motivation & Career Goals
Using The Dream Job Concept
Software Developer Personas & Common IT Roles
How To Make Boring Stuff Make Sound More Exciting And Close Candidates Easier
How To Pitch Technical Job Opportunities
How To Write Compelling Messages On LinkedIn, InMails, and Emails
03: SOURCE - Become a Sourcing Jedi To Find Candidates Super Fast
In this week, we'll shatter any preexisting notions that you have around finding IT candidates. Then, we'll rebuild your sourcing skills from the bottom up so you can unlock access to unlimited candidates.
Redefining Sourcing with LinkedIn Recruiter
Unlocking New Sourcing Keyword Combinations
Utilizing New Candidate Sourcing Platforms
Avoiding Common Sourcing Mistakes
Sourcing IT Candidates On GitHub, ContactOut, and using Google X-Ray
Special Bonuses Included
Every bonus included in this training program is more than just content; they're tools of empowerment, designed meticulously to uplift every facet of your tech recruitment journey. When combined with the Tech Recruitment Booster Program, they promise a transformative experience, setting you miles ahead in your career.
This is everything you get if you join the upcoming Booster Program: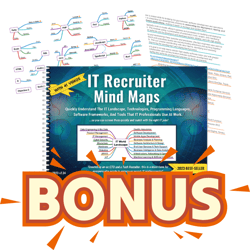 1. IT Recruiter Mind Maps
Unlock the intricate world of IT recruitment with these detailed mind maps. Navigate the tech recruitment landscape seamlessly, pinpointing every significant detail and understanding the bigger picture.
eBook – standard price €97 and it's now

included in this amazing offer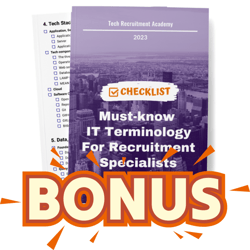 2. Must-know IT Terminology Frequently Used In CVs And JDs
Ever felt lost in tech jargon? This cheat sheet, crafted with insights from top CTOs, will empower you to decode the densest CVs and job descriptions with ease and confidence.
eBook – value €37 and it's now included in this amazing offer

with a 1-month access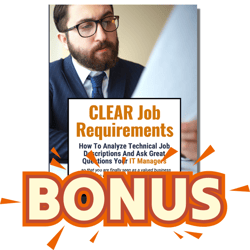 3. Recruiter's Guide To Analyzing IT Job Descriptions
Deep dive into the nuances of IT job descriptions. Master the art of extracting vital information, understanding role-specific needs, and aligning candidates perfectly.
eBook – value €49 and it's now

included in this amazing offer

with a 1-month access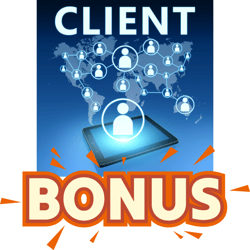 4. Recruiter's Client Acquisition System
Gain an edge in expanding your client base with proven strategies tailored for tech recruitment. Attract, engage, and retain top-tier clients with ease.
eBook – value €149 and it's now

included in this amazing offer

with a 1-month access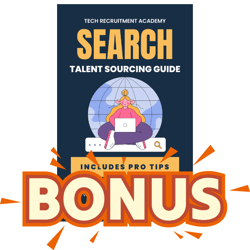 5. Guide To Sourcing IT Candidates On LinkedIn
LinkedIn can be a goldmine for tech talent if you know where to dig. Unlock strategies to tap into this vast network and find your perfect candidate matches.
eBook – value €97 and it's now

included in this amazing offer

with a 1-month access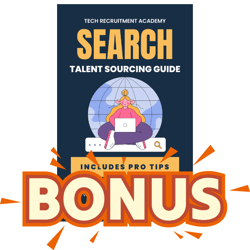 6. Guide To Sourcing IT Candidates On GitHub
GitHub isn't just for coders! Dive into the world of GitHub recruiting and discover hidden gems, perfect for your tech roles.
eBook – value €97 and it's now

included in this amazing offer

with a 1-month access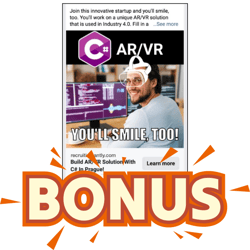 7. 37 Samples Of Interesting Job Posts On Facebook
Stand out in the crowded space of Facebook with captivating job posts. Get inspired by these handpicked samples and watch your engagement soar.
eBook – value €49 and it's now

included in this amazing offer

with a 1-month access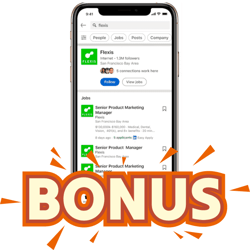 8. 25 Samples Of Interesting Job Posts On LinkedIn
Craft magnetic job posts on LinkedIn using these proven samples. Entice the right candidates and make every post count.
eBook – value €39 and it's now

included in this amazing offer

with a 1-month access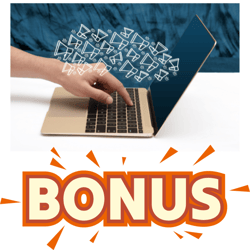 9. Canva Templates For Quick Job Promotions
Need to get the word out fast and in style? These Canva templates are designed to make your job promotions visually appealing and attention-grabbing.
eBook – value €99 and it's now

included in this amazing offer

with a 1-month access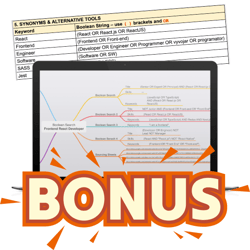 10. Recruiter's Boolean Search Keywords
Supercharge your sourcing with the power of Boolean search. This guide equips you with the precise keywords and techniques to find the needles in the digital haystack.
eBook – value €99 and it's now

included in this amazing offer

with a 1-month access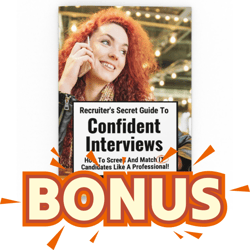 11. Recruiter's Guide To Great Screening Questions
Ensure every interview is fruitful with meticulously crafted screening questions. Gauge candidate suitability, expertise, and cultural fit like never before.
eBook – value €39 and it's now

included in this amazing offer

with a 1-month access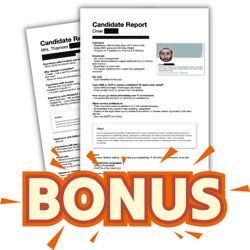 12. Recruiter's Guide To Powerful Submission Notes
Make your candidate submissions unforgettable. This guide helps you draft compelling notes that highlight candidate strengths, aligning them perfectly with client needs.
eBook – value €49 and it's now

included in this amazing offer

with a 1-month access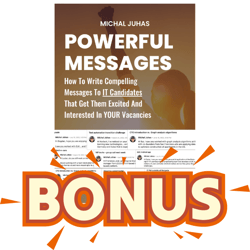 13. Powerful Messaging On LinkedIn
Revolutionize your LinkedIn outreach with strategies that work. Craft messages that not only get read but also prompt meaningful conversations and conversions.
eBook – value €69 and it's now

included in this amazing offer

with a 1-month access
The total value of all the bonuses above is €969!
Now, you can get all of them FREE if you join the upcoming Booster Program.
Reserve your ticket today and get 13 extra bonuses. Tickets sell for €249, €449, and €649!
The Tech Recruiting Industry Offers An Abundance Of Opportunities

Tech recruiters in the United States earn an average annual salary of $70,000 to $110,000, with experienced professionals commanding salaries exceeding $140,000, as reported by Glassdoor.
Unlock your earning potential with our advanced training!

Productivity gains of up to 30% have been observed when tech recruiters leverage advanced sourcing techniques and automation tools, according to a study by Deloitte.
Supercharge your productivity with our cutting-edge training modules.

LinkedIn's data shows that 78% of tech recruiters who invest in continuous learning and professional development opportunities, such as certifications and specialized training, advance to higher-level positions within two years.
Elevate your career prospects with our training programs!
Reserve your ticket today and get 13 extra bonuses. Tickets sell for €249, €449, and €649!
Why Join Now?
In the fast-paced world of tech recruitment, timing is everything. The September 2023 cohort offers a unique blend of opportunities and benefits that shouldn't be missed:
Stay Ahead of the Curve
Tech is evolving rapidly. By diving into this program now, you'll be armed with the latest strategies and tools, ensuring you're always one step ahead of your competition.
Limited Seats, Focused Attention
To maintain the quality and intimacy of our sessions, we cap the number of participants. Joining now guarantees your spot in this exclusive cohort, ensuring you get the attention and guidance you deserve.
Network with the Best
The September cohort will bring together some of the brightest minds in tech recruitment. This is a golden opportunity to expand your network, forge meaningful connections, and learn from peers as passionate as you.
Immediate ROI
The sooner you refine your recruitment strategies, the quicker you'll see results. Faster fills, better candidate matches, and improved employer branding are just around the corner.
No Time Like the Present
Postponing often leads to missed opportunities. The tech talent pool is vast, but the competition is fierce. Equip yourself now, and make sure you're the recruiter top talents want to connect with.
Reserve your ticket today and get 13 extra bonuses. Tickets sell for €249, €449, and €649!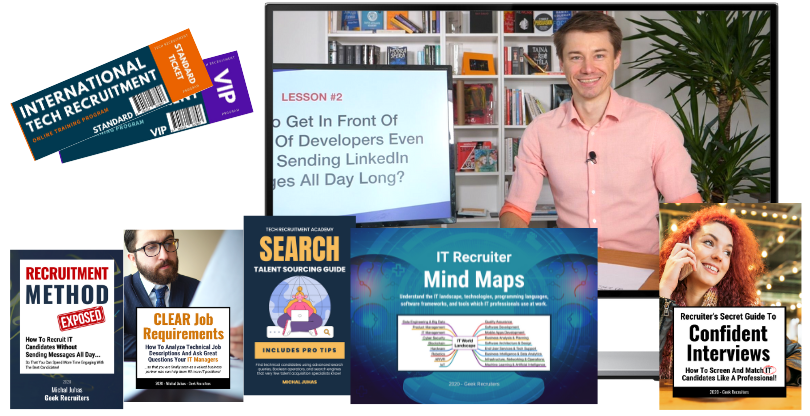 Fill in this form to reserve your ticket
Should you have any questions, you can respond to the reservation confirmation email and our customer success manager will reach out to you.
Tickets sell for €249, €449, and €649!
Join the Booster Today
Get the help you need to start recruiting IT candidates with confidence. Join the upcoming Live sessions (on Zoom) and our community on Discord to exchange ideas and best practices.
Reserve your seat for the upcoming program today. Tickets are limited!